1 tag
Watch
summerathighland: Introducing the Summer@Highland Class of 2013! When we opened our call for Summer@Highland applications a few months ago, the entire Highland investment team pitched in to get the word out. We came bearing pizza to almost 30 university campuses in a little over a month. We held a couple Google+ Hangouts to connect with those we couldn't meet with in person. Nearly 900 students...
1 tag
1 tag
Nightingale Blog: Highland Capital Easter Egg Hunt →
Well, looks like someone found our Summer@Highland easter egg! Go check out his post on how he did it. nightingaletalk: So I was hacking away on Nightingale yesterday when Delian mentioned that a few guys from Highland Capital had emailed him, encouraging us to apply for their summer accelerator. I didn't think much of it until he told me that there was secret easter egg on their site which...
3 tags
5 tags
Is HBS becoming a tech feeder school? I hope so.
I graduated from Harvard Business School in the nuclear winter of job seeking: spring of 2009. I remember quite a few of my classmates thinking they were going to "career transition" into private equity out of consulting or I-Banking being sorely disappointed. We hit a record low for job acceptance, and many of those who accepted were returning to prior employers. Interestingly, a...
3 tags
2 tags
Announcing Summer@Highland 2013
Six years ago, we started an experiment here at Highland to see if we could find a better way to get to know the most promising entrepreneurs at local universities. We recognized that many of the great companies formed in the last decade or so, especially in consumer internet, have been the creation of founders who weren't too far out of school. In some notable cases, they never finished. Yet, we...
3 tags
How to set a Wildfire
It's January, which means it's "east coast schools visit Silicon Valley" season. Harvard Business School, in particular, does a great job at connecting students with alumni entrepreneurs out here. A week or so ago, I attended one of these HBS events featuring '08 alum Victoria Ransom, co-founder of the social media marketing pioneer Wildfire. Victoria started Wildfire during our Summer@Highland...
5 tags
What irks me about Avis-Zipcar
I started using Zipcar at MIT during my grad school days in late 2005. Living in a dorm on campus for $900/month and getting paid next to nothing, I certainly couldn't afford to park a car, much less own one. Zipcar seemed like a great way to have access to a car, without the associated overhead. There were a number of cars just down the street, so it was convenient. Plus, Zipcar was the...
4 tags
Back in the saddle
You may have noticed this blog has been a bit sparse lately, if not totally barren. The change from my weekly-ish posting to nothing at all was somewhat intentional. With a cross country move just completed, I forced myself to focus on getting in the swing of things out here in CA. No time to blog unfortunately. It's been in a crazy end of 2012 to say the least. I am involved in several, early...
3 tags
Some notes on culture
Culture is one of those traditionally hazy business concepts that everyone thinks is important, yet no one can define. Or, if they can define it, the definition sheds almost no light on what to do tactically to build culture in a company. This morning, I sat in on a brief panel discussion that had a few choice nuggets on culture. Combined with a few of my own observations, this represents a...
4 tags
Watch
Check out this thread on VYou today, with a bunch of VCs discussing hardware vs. software (myself included). If you have something to add to the discussion, just click Answer above!
3 tags
Building a biodiverse startup team
An early PayPal employee revealed to me recently that one of the key success factors early on for the company was hiring only friends or close acquaintances of the founding team. Some clear advantages of this approach are: Each candidate is already vetted. Compensation will probably be more reasonable since the relationship is proprietary. The close rate is naturally going to be higher. The...
3 tags
Rebuilding my RSS feed
A little over 4 years ago (sometime during business school), my good friend Rylan Hamilton told me to set up an RSS feed to follow a few sectors that I was interested in for job opportunities. This piece of advice became my #1 tactical recommendation in the years that followed for all job applicants. (You'd be surprised how many people don't know that reading every day about your...
3 tags
Crank turners
I had lunch yesterday with a friend who runs product at a giant consumer tech company. We talked a bit about my impressions of Silicon Valley and the temporariness of some of the startups we've both come across. His response was that the sole reason his company was successful early on was that they "had 10 really smart people in the same organization, working on the same problem, for...
3 tags
Negative feedback: 'tis harder to give than...
One of my first experiences in business was working at McKinsey & Co in the summer of 2007. I had just graduated from MIT with an M.S. and had received a full-time offer to join the firm in its business technology practice. I opted instead to attend HBS in the fall, so McKinsey was kind enough to bring me on for the summer as a compromise. I wanted to give the whole consulting thing a try and...
3 tags
CEO = Chief Triage Officer
Our Summer@Highland teams spent the morning on Wednesday with Keith Rabois, COO of Square. Keith had many choice nuggets of wisdom for our group, and one of the teams was thankfully taking notes. I wasn't, but I did take to heart a particularly insightful piece of advice Keith had for the young CEOs in the audience. (Please note: these are not Keith's direct words, but my...
3 tags
When startups compete, no one wins
Two types of competitors exist for startups: big companies and other startups. It's a good strategy for small companies to frame their vision around beating a big company. Salesforce was the anti-Oracle. Apple was the anti-IBM. WePay has been known to punk PayPal on occasion. Why? First off, everyone likes to bet on the underdog. But second, drawing into your territory a big company with...
3 tags
Responding to "No More Harvard Debt"
On August 29th, 2011, my friend and former classmate Joe Mihalic started something I wasn't sure he would finish. Joe said he would pay off $90,717 in student debt from Harvard Business School within 10 months. He started a blog called No More Harvard Debt to chronicle every minute financial decision he made in this time period, as a way of holding himself accountable to someone. The...
3 tags
3 tags
3 ways to stand out at a conference (and 2 ways...
I spent the last couple days at Pier 94 in NYC, attending TechCrunch Disrupt NY. The last time I was at Pier 94 was for a modern art show, so it was a bit strange seeing a bunch of developers hanging out where hipster painters and sculptors stood only a few months before. Truly a unique NY moment of quasi-deja vu. With (I'm guessing) ~60 companies on display, it was hard for me to cover all...
3 tags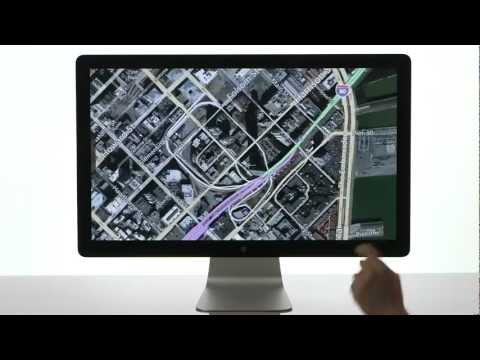 3 tags
Bijan Sabet: Is 20k installs per day the new norm? →
We are seeing this too now. It's very difficult to know whether or not an app with 20k daily installs built in a few months has any amount of sustainability, or if it's just a decent meme. This seems to be an even greater problem for angel investors, who can't afford to wait to see more traction and come in at the next valuation level. I increasingly believe that now's a...
3 tags
Going to California
After more than a decade in Boston, I am thrilled to announce that I am moving to Silicon Valley to join Highland's west coast team. I could not be more excited for this transition, which comes at an interesting time both for me and for Highland. The three years I have spent in Boston as a venture capitalist have been incredibly formative. I owe much of this personal development to my good friend...
4 tags
Quotes from Summer@Highland applications
It's that time of year again when I find myself pouring over hundreds of applications to our Summer@Highland program. Summer@Highland is our summer accelerator program for university-affiliated entrepreneurs and is responsible for helping awesome companies like Wildfire, Gemvara, Cloudflare, and Tivli get up and running back in the day. I tweeted a few of my favorite quotes from these apps...
4 tags
My take on the Instagram deal
A lot of digital ink is getting spilled over the $1B acquisition of Instagram by Facebook this week. Much of the back-and-forth is around headline price. Business Insider rightly pointed out that, on a per user basis, the acquisition price was relatively cheap compared with 10 year historical M&A comps: Yet this analysis misses the point. Facebook has 800M+ monthly active users (and many...
3 tags
The HEART framework
Kerry Rodden, a UX researcher at YouTube, wrote one of the best posts I've seen recently on managing product with meaningful metrics. Her team has developed something she calls "the HEART framework." It has similarities to Dave McClure's Startup Metrics for Pirates, but it goes a level deeper to break out how one arrives at a given metric: first set Goals, then look for...
2 tags
"A reformed thief, telling of his success, put it this way: "I'm telling you, if..."
– On human beings' tendancy to explain away anomalies. J. Maclean (1983), Secrets of a superthief (New York: Berkley Books), 108. Cited by Don Norman in Design of Everyday Things.
3 tags
"1. Insert quarter. 2. Avoid Klingons."
– Instruction manual to original Star Trek arcade game by Atari, as recounted by Steve Jobs to Walter Isaacson. Illustrates the virtue of extreme simplicity in consumer products.
11 tags
A metaphor for your product
Finding the direction and voice of a technology product early on can be one of the most challenging tasks an entrepreneur faces. Human beings are pattern recognition machines and, as such, products that make direct reference to objects or experiences we have in the physical world tend to resonate better with users. Numerous examples of this phenomenon litter the landscape of tech: GUIs: Apple...
2 tags
3 tags
Search must be reinvented for mobile.
Sometime over the next 12 months, more people will be accessing the web through mobile devices than PCs. Adding that to the time people spend in "apps," the time people spend computing will overwhelmingly shift towards mobile. We are already seeing leading indicators, like the fact that since late 2010 more mobile devices ship each quarter than PCs. The momentum in this trend is...
3 tags
3 tags
Watch
Jens Begemann, founder & CEO of Highland portfolio company Wooga, presented the this slide show at the Game Developers Conference recently. Jens is an exceptional leader and is amazingly self-reflective in this deck, which takes you through the highs and lows of his business over the last 3 years.
2 tags
So you want to be an analyst?
I spend a lot of time telling undergrads they shouldn't go into banking after graduation. I tell them they shouldn't delay doing something they like in order to get some "training." Most don't listen. If you're one of those, take a look at these charts from Portrait of the Young Grad as an Analyst. Very apt, and like most good humor, they are steeped in the...
3 tags
Dear CEOs, tell Congress to pass S. 1933.
If you are the CEO or CFO of a venture-backed company, I urge you to sign this petition by 5pm EST on 3/8 for Congress to pass S. 1933: Reopening American Capital Markets to Emerging Growth Companies Act of 2011. This bill is a well thought out way to lower the unnecessary burdens of going public for companies with less than $1 billion of gross revenues.  Access to capital markets for small...
3 tags
Epic interview questions
Matt Lauzon, who runs an online jewelry retailer called Gemvara, is something of a gentleman philosopher. We had lunch together this weekend over at Harvard Business School during the Entrepreneurship Conference. During an uncharacteristic silence, he looked me right in the eye and asked me: What do you think? I paused. There was no prior conversation he was referencing. He just wanted to know...
2 tags
Losing a third of students
Roughly a third of college students transfer at least once before earning a degree, according to a study cited by the Chronicle of Higher Ed today: The absolute number here is alarming. Higher Ed is a business wherein the customer (read: student) costs thousands of dollars to acquire, so a churn rate of 33% can significantly increase the fully burdened costs of a program — up to 50% more...
3 tags
"If your actions inspire others to dream more,...
- John Quincy Adams
2 tags
Declining unemployment may be a red herring.
I had dinner last night with an old friend who trades foreign exchange at a hedge fund in NYC. Because Forex traders tend to be very "macro" focused, I always take the opportunity to get his views on where the global markets are heading. Our discussion this evening eventually found its way to unemployment. My understanding was that unemployment has declined significantly from its...
3 tags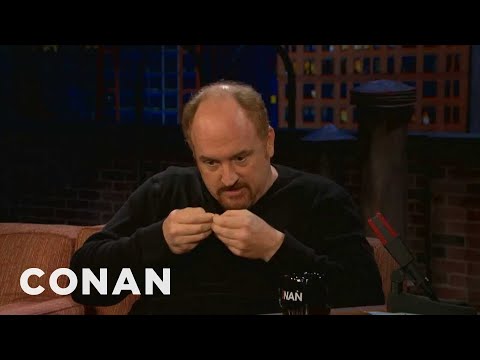 3 tags
3 ways to land a job in VC
It's that time of year when I get about 2-3 weekly requests to meet for "coffee" with current students or recent grads who want to get into venture capital. I've found myself giving the same advice time and time again (as have others), so I decided to write a quick post with a few words of guidance. #1. Build an orthogonal network. The value of a junior person at a venture...
2 tags
2 tags
"Would you ever buy an electric vehicle?"
Davos #3: more big ideas
The last couple days have been a whirlwind in Davos. So, my post frequency has dropped a bit. To make up for it, I've collected a few learnings from workshops I've participated in and panels I've attended. Because of the World Economic Forum's social media rules, I can not attribute the below stories to specific individuals because I didn't ask their...